There are so many wonderful blogs out there, and my sidebar is getting too full to list all the ones I love! So right here, you can find a mostly complete list of the blogs I think you need to read. Is your blog not on here? Do I read it? Mention to me that I'm missing it, and I will probably add it! :) For ease's sake, I'm going to mostly alphabetize them.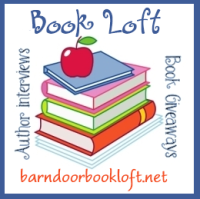 The Barn Door Book Loft isn't really a blog. Rather, it consists of almost daily author interviews. At the bottom of most interviews, there's a giveaway for the book. You get to enter each giveaway twice. While not every book is worth it, many are. :)
Best Reads
Kav reviews dozens of books, almost all in genres I enjoy. She also has giveaways for almost every book she reviews, and I've become hooked on a few new authors through her! If you love giveaways and read newly published books in genres similar to me, check her blog out.
Brielle's Notions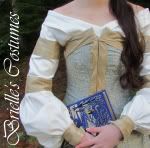 Because she has the awesomest costumes in all of history. And some really cool photography of them too! Great blog, great store. Highly recommended.
This is another one of those where I "know" the author. :) Miss Elizabeth Bennet does weekly reviews of period drama movies, makes up awesome banners (which you can view on my Banners page), and hosts tournaments for heroes, heroines, and period dramas. She also has occasional special blog weeks and fun Pride and Prejudice costume posts! This was about the first Jane Austen blog I started reading and it's still a top favorite of mine. :)
A relatively new blog, advertising giveaways!
Ink and Iridescence
There are a few blogs where I feel like I really "know" the authors, and this is one of them. :) Jemimah has a wonderful blog, with book and movie reviews, quotes, and all sorts of fun things. :) I guest posted there, and will again.
Jane Austen Today
This isn't quite the kind of blog that most of these are. Rather it's a website with posts about absolutely everything about Jane Austen, from events the actors in the movies are at, to what manuscript has been sold. I don't read many of their posts, but occasionally there are interesting ones.
Just Another Book Lovin' Girl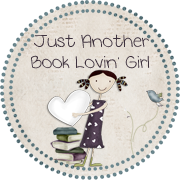 Crystal posts comprehensive and interesting book reviews, along with regular giveaways and occasional events. Definitely a blog that book lovers should be reading!
Legacy of a Writer
Katy (or Katie) runs another one of my favorite blogs. She has book giveaways quite often, and posts wonderful reviews, that I often find new books to read from. Also, she's on goodreads.com, so I connect with her there too! I love Katy's blog and highly recommend it!
This blog has been a favorite of mine for longer than any other. I started reading it, loved it, and then discovered that Larkin, the author, actually lived fairly close to me and we had mutual friends! We met, and became best friends to this day. Her blog remains a favorite, and I never cease to love her photography and her way with words.
Miss Georgiana Darcy
I have discovered a number of delightful blogs lately, and this is definitely one of them. :) She has a variety of literary tags, reviews, etc. We share quite a few favorite books too. :)
Newly Impassioned Soul
A delightful blog full of Jane Austen and period drama things!
Old-Fashioned Charm
Miss Laurie is definitely a friend. Her blog is full of wonderful Jane Austen stuff. It includes film reviews, book posts, a birthday party for Anne Elliot, quotes, and much more! You're sure to find something to love on here.
Portrait of a Maiden
Before I begin, let me warn you that Analiese is my sister. However, since she recently started her blog, I have been impressed with both her photography and her writing! I find it a most enjoyable blog, and I encourage you to check it out -- there will probably be something that appeals to you.
Regency Delight ~Jane Austen Etc~
Melody is another good friend of mine. Her blog has long been a favorite, filled with everything Jane Austen, period drama, Charles Dickens, etc. Make sure you check out Regency Delight!
Yet Another Period Drama Blog
Amy's is a blog I've only recently discovered, but since finding it, well, I haven't been able to stop reading it. Her posts are very complete reviews (something I love) and she has a beautiful style of writing. Trust me, you won't be able to stop either. You'll love it, guaranteed!