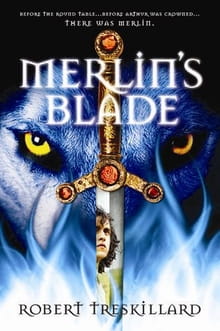 Author:
Robert Treskillard
Genre:
Fantasy, adventure
Series:
The Merlin Spiral
Number in series:
1

st
My rating on a 1-10 scale:
8
Type:
Fiction
Number of pages:
428
Time period:
400 ish
Publisher and price:
Zondervan, $9.99
My overall opinion:
Set in a fascinating era, this book is a stunning beginning to a new series set in the time of Merlin, as is clear from the title. The storyline moves along at a quick pace, and is packed with vivid characters – huge array of personalities! There's also plenty of action, sure to keep you reading. Boys and girls alike will enjoy this one! I'd probably recommend it for 12 and up – there isn't objectionable content that I noticed, but it's quite a long book and the story will be better understood by slightly older readers. My only problem with the book was indeed the length – while 428 pages isn't SUPER long, each of those pages had a lot of words/paragraphs/etc. The whole book was exciting, but by the end, despite the excitement, it was dragging a bit for me. I'm looking forward to the sequel (Merlin's Shadow) due out in September (fyi, it has a great cover!).
**Zondervan sent me an ARC of this book for review purposes. I wasn't required to post a positive review, only an honest one – which is what I have done. I am not recompensed in any other way.**