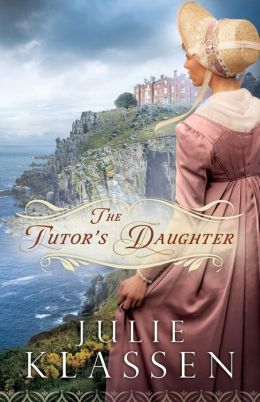 Author:
Julie Klassen
Genre:
Life, adventure, mystery, romance
Series:
Nope, not part of a series (though I wish it was), but fits beautifully with Julie's other books
My rating on a 1-10 scale:
9 high
Type:
Fiction
Number of pages:
412
Time period:
1800s
Passage from book:
Sorry, no, but I'm including the book trailer below!
My overall opinion:
This was such a fun book! I loved the setting and the characters. It's quite reminiscent in both of those respects of Jane Austen, with a touch of Jane Eyre added in. It's not quite dark (or what I would call gothic), but has some rather melodramatic scenes in it. It would make a great movie! Trust me, you won't solve all the mysteries on your own. The romance was sweet but not overdone, the adventure was (as stated) a little melodramatic, perhaps a little much at times…but hey, just go with it and you'll be fine. :) And the mystery was indeed mysterious! Actually, there are several mysteries at play here. If you can get a hold on a copy, don't let it go! Oh, also…Emma was the perfect name for the heroine. She was quite similar to Jane Austen's Emma in some ways, not the least of which, her last name – Smallwood versus Woodhouse. I don't love this trailer, but it should serve to let you know what the book is about.