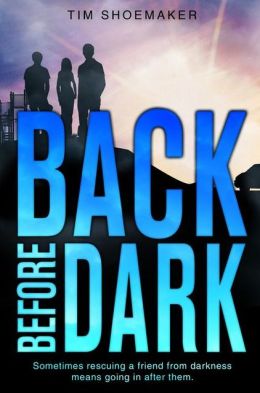 Author:
Tim Shoemaker
Genre:
Kids, adventure, mystery
Series:
It's the sequel to Code of Silence
My rating on a 1-10 scale:
8
Type:
Fiction
Number of pages:
376
Time period:
Present
Publisher and price:
Zonderkidz, $14.99
My overall opinion:
It was a good book, fairly fast-paced – something was always happening. It was chock full of daring adventures, daring but believable, and almost all carried out by kids. It was exciting, and easy to read. The characters were well-drawn and easy to understand. The whole book was pretty believable, actually. I ended up feeling like it was a little long – not unbelievable, not that the story was slow…just that it went on and on, and I guess I got a little bored with it. It didn't end up being a favorite book for me, but I wouldn't have any issues with recommending it to others. I would especially recommend it for tweens and teens.
Comes out March 19!
**Zondervan Publishers supplied me with this book in exchange for my honest review. I was not required to post a positive review, nor was I paid in any way other than the book.**