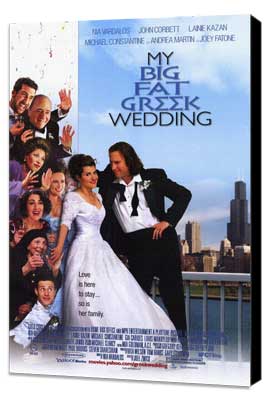 My rating on a 1-10 scale: 8
Genre: Chick-flick, family (yeah…this movie has a lot of family…just sayin'), comedy
Primary actors: A lot of Greek people…
Length: Two hours
Time period: Present. Or maybe the 80s? Or 90s? Hereabouts.
Year it came out: 2002
My overall opinion: I had very high hopes for this movie considering how popular it is, but was a little disappointed. The comedy wasn't bad, indeed, the movie overall wasn't bad. But I didn't LOVE it or find it super outstanding. It was good. It wasn't awesome. And I don't desperately want to watch it again. However, I'm glad I did see it once – and while I'd say that you don't really need to see it, you probably won't hate it. Unless you hate chick-flicks. Then, never mind.