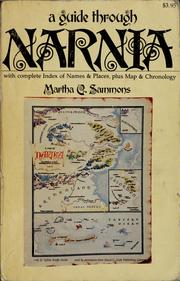 Author:
Martha C. Sammons
Genre:
Companion for books, guide
Series:
It's a companion for the Chronicles of Narnia by C. S. Lewis
My rating on a 1-10 scale:
8
My overall opinion:
It wasn't overly impressive. If you needed help reading Narnia, this book would probably help you. It includes biographical note on C. S. Lewis, summaries of each of the seven books (each summary about two pages long), information about the countries and characters and evil things in Narnia, a chapter on Aslan, a chapter on Christian concepts in Narnia, and an index for names, along with another for places. A fun book, but not really giving any new information.