Here we are on the very last day of this week of my favorite Christmas music! But it's going to be a good day. Today's singer? Enya!
Eithne Ní Bhraonáin or Enya Brennan the anglicized way, was born on May 17, 1961. She was and is the sixth of nine children. Her parents both had musical backgrounds, and Enya herself started out by singing in a Catholic church.
In 1984, she released a song I'm familiar with, Miss Claire Remembers. In 1986, Enya provided the soundtrack for a documentary about the Celts, and her first album (titled Enya) came out in 1987.
The years passed and Enya continued releasing occasional songs and albums. In 1995, she released the song Anywhere Is and shortly thereafter, Paint the Sky with Stars.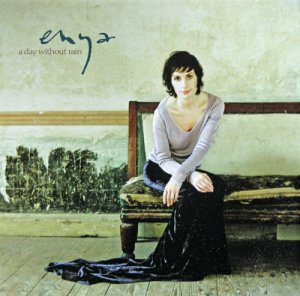 Finally in 2000, she released A Day Without Rain, the album that included the song. I actually do have all the songs from this delightful album -- it's beautiful. And in 2001, she sang the song that played with the credits in Fellowship of the Ring, a lovely song titled May It Be.
In 2005 and 2008, she released Christmas CD's that had some classic and some original songs. The 2008 release is the CD I'm focusing on, And Winter Came... That one included her song Trains and Winter Rains, which was the first Enya song I ever heard. It also includes My, My, Time Flies!
Enya has received several Grammy awards and has released multiple albums.
More coming about her songs and albums later!