Miss Laurie from
Old-Fashioned Charm
is having a special week of posts and activities in honor of Charles Dickens' 200th birthday today! This week includes guest posts (watch for bloggers you may know!) and this fun tag. Since I'm totally in love with tags, this was naturally one I had to do! So here we go. (First, if you want to do this tag, please go
here
to see the original question list)
1. How were you first introduced to Charles Dickens?
Probably when I read
Christmas Carol.
I think that I was about eleven or so at the time. I can remember receiving a copy for Christmas, so I assume I must have read it! But I know I read
Great Expectations
by the time I was about 12.
2. Which Charles Dickens novels and stories have you read? Which are your favorites?
Excellent question. Let's see here:
David Copperfield, Nicholas Nickleby, Great Expectations, Tale of Two Cities,
most of
Oliver Twist, Hard Times,
and
Christmas Carol.
Favorites would be
Christmas Carol
(because it's a great story and pretty easy to read) and
Great Expectations
(because...I find it fairly easy to read compared to some of his, and it's an interesting [if strange] story).
3. Which Charles Dickens novels do you most want to read?
Without a doubt,
Little Dorrit.
I loved the movie, and realy want to read the book.
4. What are your favorite Charles Dickens quotes?
Oooh, fun. "There is nothing better than a friend, unless it is a friend with chocolate." "No one is useless in this world who lightens the burdens of another." "Although a skillful flatterer is a most delightful companion if you have him all to yourself, his taste becomes very doubtful when he takes to complimenting other people." :)
5. Which Charles Dickens film adaptions are your top three favorites? (If you haven't seen three, tell some you want to see)
Let's see here. I enjoy
Christmas Carol
(the one starring Patrick Stewart).
And as formerly said, I love
Little Dorrit.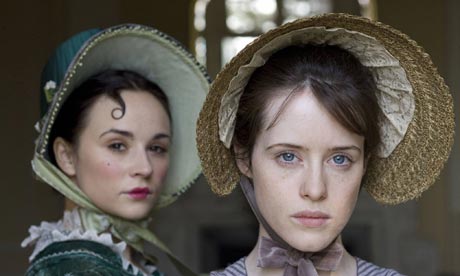 And I really want to see
Great Expectations.
6. Who are your top three favorite Dickens heroines? Why?
I like Estella from Great Expectations for some reason. I mean, I think she's awful, but she's still really cool. Sorta.
I love Amy Dorrit. She's such a sweet girl, loves her family.
J
And I really don't have others that I even kind of like!

7. Who are your top three favorite Dickens heroes? Why?
Hmmm. That's hard. I do like Scrooge, at least by the end. Arthur Clennam from Little Dorrit isn't bad. A little strange at times, but definitely nice by the end.
And Pip from Great Expectations is a sweet guy, most of the time.

8. Which three Dickens villains do you most love to hate? Mr. Murdstone from David Copperfield is just terrible. Even his name sounds bad. Squeers from Nicholas Nickleby is pretty bad too. Ooo, and Rigaud from Little Dorrit is amazing. I mean, terrible. Or something. He's really awful. And scary and all.
Oh, Uriah Heep – bleh.

9. Which Dickens characters (up to three) do you find the most funny?
Peggotty is so funny in David Copperfield. And oh…what is his name…the guy in Little Dorrit who sniffs in a positively hilarious (and semi-disgusting way) while talking…what IS his name? My memory has fled.

10. If you could authorize a new film adaptation of one of Dickens's novels, which would it be and why?
Hmmm. Since I haven't seen a lot, I really don't know.

11. If you could have lunch with Charles Dickens today, what question would you most like to ask him?
How in the world did you come up with the totally bizarre characters in so many of your books? What inspired them?

12. Have you ever read a Dickens biography or watched a biographical film about him?
I don't think so, no. But I should!
I have posted reviews of
Great Expectations
and
Tale of Two Cities
.
And movies reviews of
Little Dorrit
and
Christmas Carol.
Book review of
Nicholas Nickleby
coming later this month!