In honor of J. R. R. Tolkien Day, part of our Ultimate Book Bash week, I'm doing a spotlight on Legolas, one of my favorite characters from
Lord of the Rings.
At the bottom of this post, I'll include links to the other spotlights I've done so far on
Lord of the Rings
! :)
Played by Orlando Bloom.
"It is not the eastern shore that worries me. A shadow and a threat have been growing in my mind. Something draws near, I can feel it."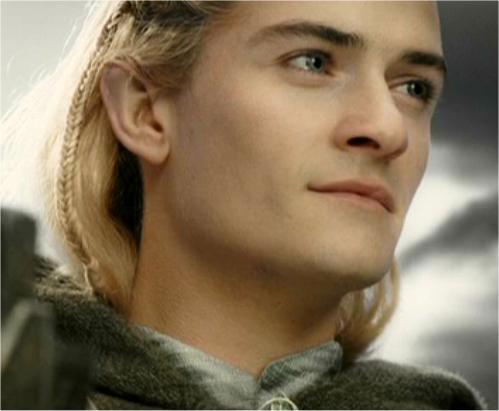 The end of the Legolas Spotlight. I have also done spotlights on
Aragorn
,
Arwen
, and
Galadriel
. Also, not long ago, I did a guest post on Jemimah's blog,
Beautiful Blank Pages
. As you may remember, it was a
Lord of the Rings
movie spotlight
. Check it out!